Build Your List Virally & Make Commissions
How Does Your Viral List Work?
If you join, every person you refer to the program who wants to build their list, will either pay you cash or earn their upgrade by giving you 5 referrals to add to your list. This system build your list because it sends your lead directly to your autoresponder of choice. Currently the system has integrated Getresponse and Aweber, there are other email marketing programs inside the system, but they just haven't been integrated.
The Benefits of Integrating Autoresponder Into The System
This is important because as a marketer you want 100% control over your list, having 100% you can send, schedule and manage your list as see fit. If you don't have 100% like when for example, joining a safelist or viral mailer your building the website owners list and only can send an email if you have paid for credits or click emails yourself.
What Sets This System Apart From Its Competition?
Commission Plan
Once you either paid or earned your premium status you are now able to receive 50% commissions. This means you can earn commissions on referrals that are passed up to you that decided to earn thier upgrade. Wow, awesome right 🙂
Commissions are paid by direct deposit to your bank account (United States Only), Interac Email Transfer (Canada) and Paypal (Outside United States and Canada )
Payments are made the 15th of each month on all commissions earned in the previous month. An example of this is payment will be march 15 for all commissions earned in the month of February. The minimum of $10 and have provided the information to complete the transfer to be compensated.  
Additional Advertising Resources
This system provides you with an affiliate link the auto rotates different versions of the capture page, i personally have seen 3 different versions. In the " Build Your List" section you also have access to banner and an email swipe.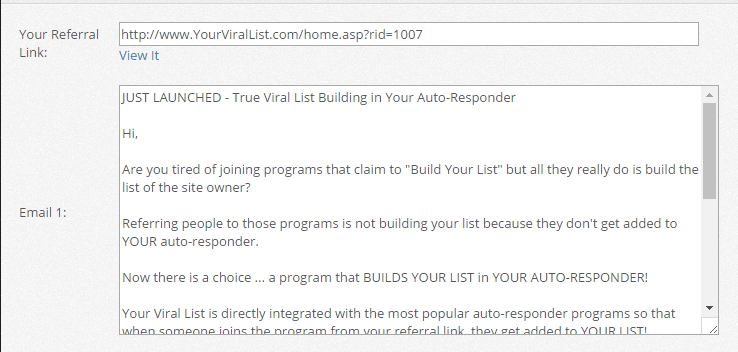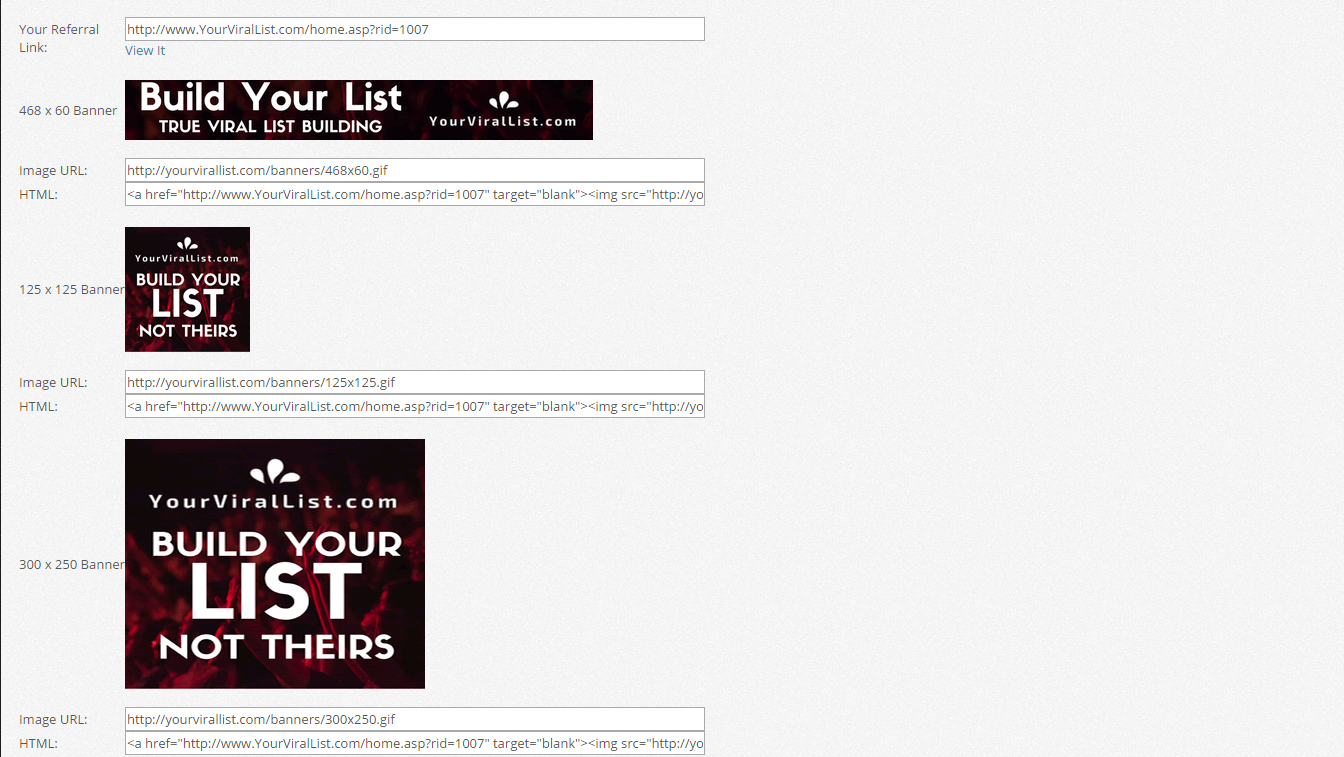 Best Converting Traffic Sources
My favorite part about this system is it shows you the best mailer, safelist and traffic exchanges that are converting best overall. This gives you an advantage of knowing which source can convert for you. Once your inside reccomend signing up to the top 10, most of them are free to join and give you signup credits to get started. Below is a screenshot of only 10, but inside it does show 50 best converting traffic sources.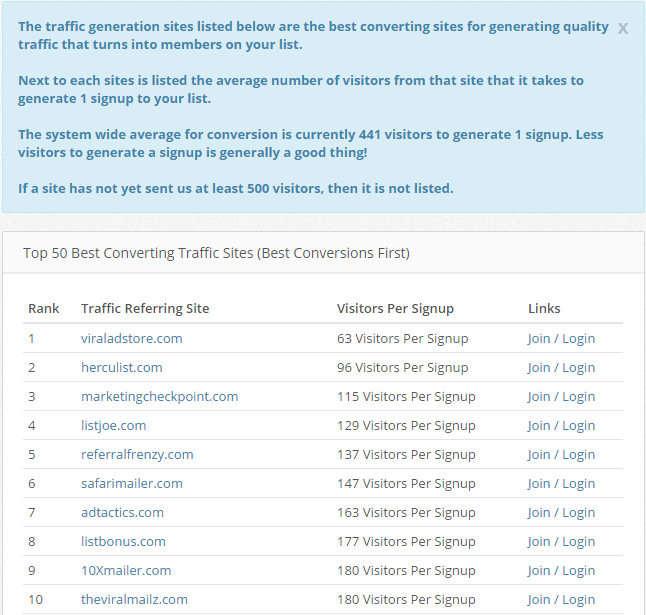 The Verdict
Been about 5 days now and earned my premium account and have 4 leads so far and this is without me buying traffic. I am just using the sources it shows me on the best converting sites tab. Imagine how many signup would join if i paid for a solo ad?…probably tons.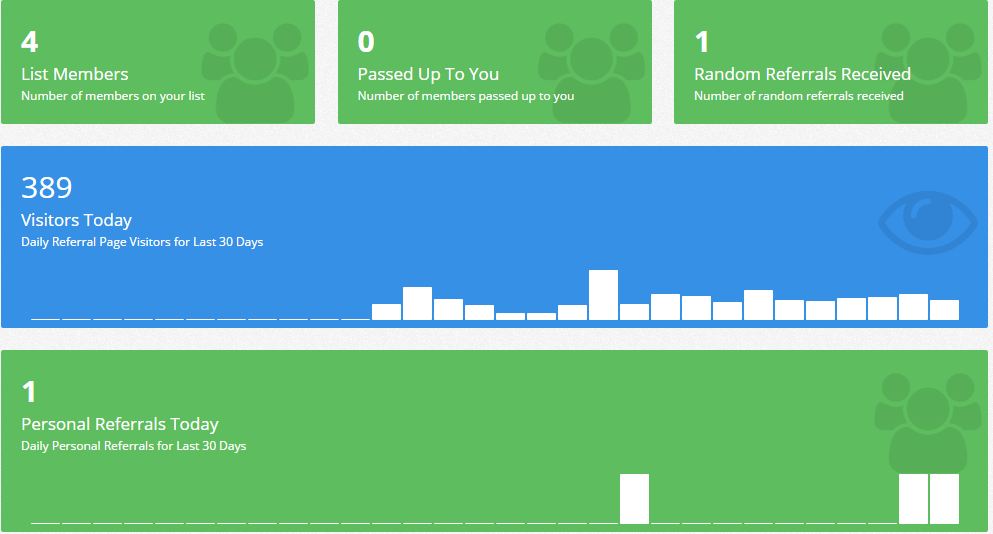 ---
To Get Started Yourself Click The Image Below!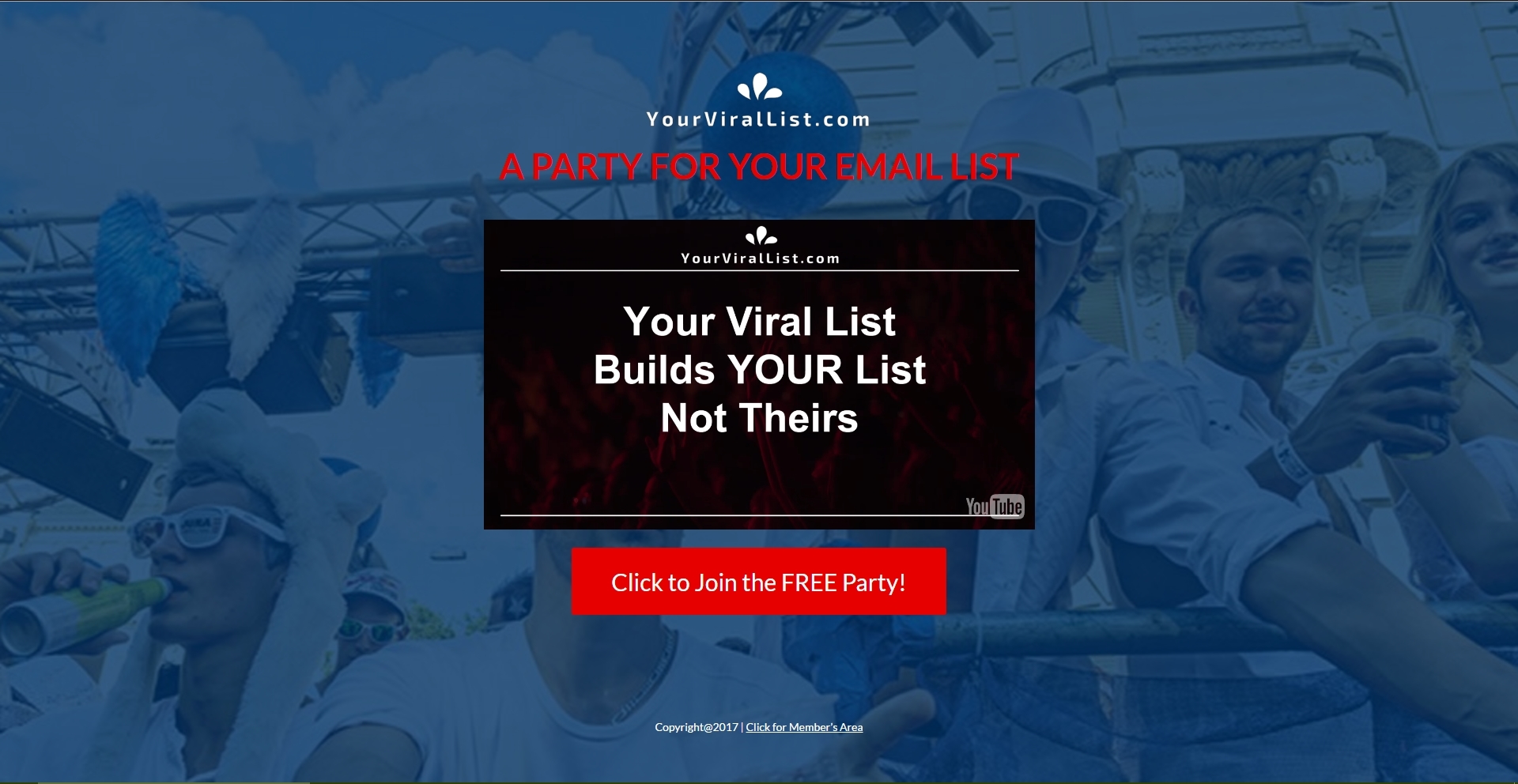 The following two tabs change content below.
Jordan Turner
I'm Jordan and really enjoy writing and providing people with content that hopefully helps them. I'm also the owner of this blog and really hope you enjoy it.
Latest posts by Jordan Turner (see all)